MASSAGE TREATMENTS & THERAPIES
INVIGORATE, TO REJUVENATE, REVITALISE AND RELAX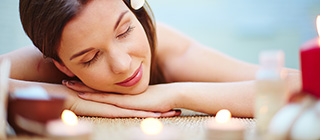 Totally Holistic offers a range of invigorating treatments, therapies and massage in Shoreham-by-sea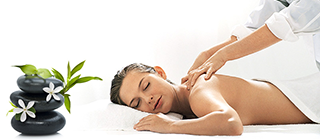 Designed to release muscular tension and stress by working on different layers of tissue to relax and release strain, relieve pain and improve posture
BUY GIFT VOUCHERS
A special gift for a special person. Buy our Totally Holistic gift vouchers, to redeem against all of our holistic treatments.
MASSAGE IN SHOREHAM-BY-SEA
Totally Holistic is based in Shoreham-by-sea offering a range of invigorating massage therapies and beauty treatments to rejuvenate the body and revitalise the mind, relax and enjoy an overall feeling of wellbeing.
Totally Holistic offers a wide range of relaxing massage healing treatments in a welcoming homely environment. Treatments include, full body massage, aromatherapy, deep tissue massage, reflexology, indian head massage, holistic facials and pregnancy massage therapies.
We have a wealth of experience treating clients with Ankylosing Spondylitis, Rheumatoid Arthritis, Anxiety, Stress, Tension and Sleep Disorders and we can arrange a bepsoke treatment plan to help with your needs all based in our relaxing environment in Shoreham-by-sea.
We have ongoing discounts, offers and combination treatments, as well as gift vouchers for Christmas and Birthday presents.
"A lovely massage, really relaxing and calming, I really enjoyed it! What a lovely treat. Thank you so much"
"Fantastic – very relaxing! Amazing massage, I would highly recommend"
Excellent Indian head massage will definitely go back and can't recommend enough!
Our Holistic Massage Therapies
Aromatherapy Massage
Using carefully blended oils for your specific needs
Deep Tissue Massage
Designed to release muscular tension and stress
Pregnancy Massage
A calming and nuturing treatment for expectant mothers in their second trimester
Hot Stones Massage
Uses smooth basalt heated stones for a luxurious, relaxing massage
Indian Head Massage
Invigorating yet calming chair massage is given with or without oil
Reflexology
A relaxing pressure point therapy helping to rebalance the body
Hopi Ear Candles
Helps gently to clear congestion in the ears, forehead and sinuses, includes head scalp massage
Holistic Specials

Indulge in two treatments of either a back massage, indian head massage, mini facial or a reflexology treatment
Beauty treatments
I offer a range of beauty treatments from luxury facials, waxing, pedicures and lash tints
Home visits
Visits are available on request for those of you that are unable to travel or for those who prefer their own environment
Vouchers
Birthdays, mothers day, fathers days gift vouchers
Book a treatment today call 07912 548246
Massage and holistic treatments based in Shoreham by sea