HOLISTIC THERAPY
MASSAGE IN SHOREHAM BY SEA
REFLEXOLOGY
REBALANCE THE BODY AND HARMONISE THE SYSTEM
MASSAGE THERAPIES IN SHOREHAM-BY-SEA
About the massage therapist
Lucinda Hall – Massage Therapist
Lucinda runs Totally Holistic a successful home practice providing massage therapies in Shoreham by sea. Totally Holistic offers a range of invigorating holistic massage therapies and treatments to rejuvenate the body and revitalise the mind, so, relax and enjoy an overall feeling of wellbeing.
Lucinda has also worked as a freelance massage therapist since 2002 in and around Brighton. She has also been involved in corporate work for MyHotel, Drakes Hotel, Hotel Du Vin, Pelirocco Hotel, Square Hotel, Hotel 19 and Seattle Hotel.
She also works at Henry House Pain and Stress Management Center in Worthing. Lucinda has a home practice in Shoreham-by-Sea where she has a regular client base.
Lucinda trained at Northbrook College, Worthing, The Wilbury School of Natural Therapy, Brighton and Jing Advanced Massage & Training.
View all our holistic massage treatments and our prices.
• Qualified Skinbase Microdermabrasion Therapist
• Diploma in Holistic Therapies VCT IIHHT
• Indian Head Dipolma VTC
• DeepTissue Massage – The Wilbury School of Natural Theraphy
• HMM Advanced Stretching Techniques – JING Advanced Massage & Training
• Pregnancy Massage Continued Professional Development Course
• Member of the Federation Holistic Therapists
"Fantastic massage followed by a really relaxing facial at Totally Holistic. Lucinda is very accommodating and tailors the experience to the individual"
"The massage itself exceeded all expectations, will be returning next week. Highly Recommended!"
Professional environment, fantastic massage, honestly could not recommend enough. If I could give it 6 stars I would.
VIEW HOLISTIC TREATMENTS
Totally Holistic offers a wide range of massage therapies to rejuvenate the body & revitalise the mind, book one today.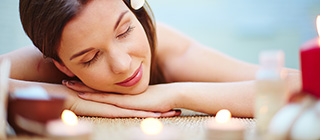 Totally Holistic offers a range of invigorating treatments, therapies and massage in Shoreham-by-sea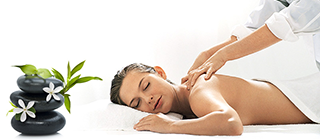 Designed to release muscular tension and stress by working on different layers of tissue to relax and release strain, relieve pain and improve posture
BOOK A TREATMENT TODAY CALL 07912 548246
Massage and holistic treatments based in Shoreham by sea